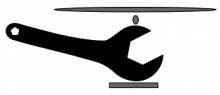 DCH-RP
(Digital Cultural Heritage – Roadmap for Preservation) and the partners of the Community Owned digital Preservation Tool Registry, i.e. The Digital Curation Centre (DCC), The Digital Curation Exchange (DCE), National Digital Stewardship Alliance (NDSA), The Open Planets Foundation (OPF) and Preserving digital Objects With Restricted Resources project (POWRR) are investigating the possibility to join their efforts to set up a common registry of services and tools useful for preserving digital information for the long term.
The aim of this registry is to help decision makers selecting quality, mature, sustainable (maintained) and portable tools to be used to plan and implement their digital preservation strategy.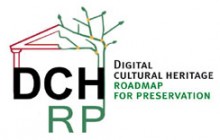 The idea that is currently under discussion is to merge and integrate the work that has been done to set up the
DCH-RP registry
in the
Community Owned digital Preservation Tool Registry
(COPTR), in order to collate the knowledge on preservation tools in one single place, thus providing a unique and sustainable reference point to the whole digital preservation community.
The DCH-RP registry of services and tools
The
DCH-RP registry
collects and describes information and knowledge related to tools, technologies and systems that can be applied for the purposes of digital cultural heritage preservation. It also reviews existing and emerging services developed and offered by R&D projects, public organisations and commercial solution vendors. Whilst providing a broad overview of the existing solutions, the registry initiative focuses on analysing those services and tools that can enable cultural heritage institutions to benefit from the capacities of e-Infrastructures including cloud and grid systems.
Tools and services are categorized by purpose, technologies required, resource formats supported and domain-specific application, among many other criteria. Alongside this functional description, an attempt has been made (for a subset of the tools and services covered) to provide assessments of each. In the first iteration, assessment criteria chosen have been: popularity, support level, portability, scalability, licensing model, and modularity/openness of architecture.
Help us to select the most relevant and used services for digital preservation!
In order to improve the registry, we prepared a
survey
to rank the services that are listed.
The questionaire, which is anonymous, is intented to determine what services are especially interesting and used by the DCH community.
Please help us in identifying the most relevant services by filling in this survey!
The results will be taken up while working in the next iteration of DCH-RP registry and in the set up of the common registry of services and tools for digital preservation together with the partners of the Community Owned digital Preservation Tool Registry.
Claudio Prandoni and Paul Wheatley